News Update: For the complete list of the president's 44 potential Ginsburg replacements, and for the true state of affairs, see kgov.com/republican-judicial-crisis.
Justices Reference Dred Scott 56 Times
Informing Personhood/Abolitionist Strategy
 
Dred Scott, Plaintiff in Error v. John Sandford [sic]* (1857)
The U.S. Supreme Court has mentioned its own pro-slavery Dred Scott decision 56 times in more than 150 years since issuing their opinion that many blacks and some other humans could be owned as property. What have they said about their own ruling, and what might that tell us about the fight to re-criminalize abortion? To answer these questions American Right To Life commissioned this Shepardization of the Scott opinion, analyzing each reference to that iconic case to better equip those working to protect the innocent.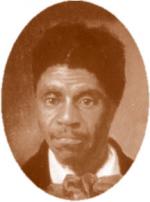 The Supreme Court has been mostly positive or neutral in its references to its own pro-slavery Dred Scott decision as documented below. As late as 1992 in an abortion decision they actually make excuses for their own century-old Plessy ruling which upheld law based on the amount of "colored blood" in a person's veins. Both Roe v. Wade and Dred Scott falsely present living human beings as property and not as persons with full human rights. For decades, national pro-life organizations, arguing that the Supreme Court is not ready to overturn its 1973 ruling, have therefore actually opposed constitutional amendment efforts to recognize the personhood and right to life of the unborn child. This review of the court's references to its own atrocious violation of the human rights of millions of enslaved human beings indicates that it is politically naïve to craft a pro-life strategy based primarily on the composition and humility of the court.